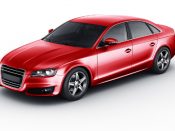 Why are you looking at cheap used cars for sale? More than likely because you want to save money on a car. Maybe you haven't considered why you should buy donated cars before. If that's the case, now is the perfect time for you to consider donated cars and what they have to offer. A lot of people looking at used cars for sale go right to the local dealership or used car lot hoping to save money when they buy a used car. But in the meantime, other people are donating  their used car to charities. Why don't they sell it to the used car dealer you're going to? They donate used cars for two reasons: Either to help a charity they care about or to help cut their taxes with a deduction.
The charities that receive these used cars then sell them to raise money for their organization. Because the used car for sale or auction is donated, the charity doesn't have costs to recoup like a used car dealer. That means when you buy donated cars, you help these charities while saving yourself money over buying a used car for sale from a dealer!
Donated Car Deals & Used Cars for Sale or Auction
Many charities lack the resources to sell these vehicles on their own so they work with professional auction companies. DonatedCarDeals.com is partnered with some of the largest donated car auction groups in the country so we make it easier for you to view, bid and buy donated cars, trucks and other vehicles. When you look to buy donated cars on Donated Car Deals, you'll find you can save up to thousands of dollars on a used car or truck – and help out another organization in the process!
Consider Donated Cars Instead of Used Cars for Sale
You can search and view thousands of used cars all over the country that are up for bid and sale. Many used cars and trucks in the auction do not have a reserve price which means no matter how low the top bid is – the car sells for that price. Imagine getting a perfectly good used car with low miles for hundreds or thousands of dollars below value! If you or someone you know is a mechanic, you can also filter your search for salvage vehicles.
Remember, some of these used cars may require some work and there may be additional fees associated with the auction company. Keep that in mind when calculating your bid amount. When you search for local inventory don't forget that you can always visit these local car and vehicle auctions when they're open to view the vehicles listed.
You may also adjust the filter to look for used cars in your location and by other criteria to find the right used car or used truck — or even motorcycle — of your dreams!